On Friday, September 9, 2022, the Healthy Landscapes program kicked off the first day of the Holistic Grazing Management Course. I joined a new group of engaged, enthusiastic and intrepid food and fibre producers from across Macedon Ranges, Hepburn Shire and the City of Greater Bendigo, coming together to learn about how principles of regenerative grazing could be implemented on-farm.

The presenters of the course are Jason McAinch, Private Land Conservation Officer from Macedon Ranges and lead of the Healthy Landscapes Program, and Sam White, farm manager of Sidonia Beef. Jason has a passion to empower rural land managers to achieve their lands full potential through the sharing of adaptive agricultural knowledge, and has been leading the Healthy Landscapes Program since 2019, first in Macedon Ranges, and then since 2021 across Hepburn Shire, the City of Greater Bendigo and Macedon Ranges. Sam is a sixth-generation farmer, and his passion for holistic, ethical beef farming rings true to his audience as he shares stories from his farm.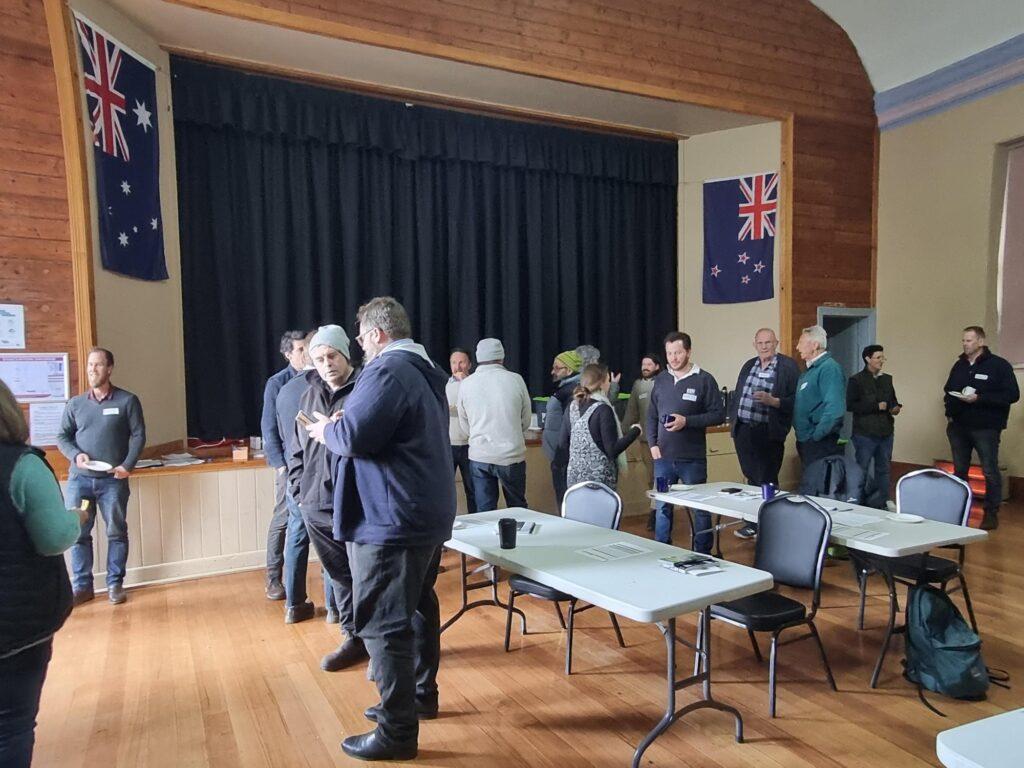 The day started off with each participant introducing themselves and their properties in three groups. Each group had a wide variety of producers, including beef, sheep, chickens and even an alpaca or two! When asked what each participant wanted to achieve from the course answers varied from generally learning about the principles of regenerative grazing, to concerns around natural resource management. Connections were made and it is clear that the group are passionate about the health and well-being of their landscapes and livestock.
One big thing that I took away as an attendee was the session around 'context'. Sam talks about developing a Context when starting out on the Regenerative Ag journey and how important this is to set the scene for your life on the land/farm. He says it's important to get the whole family involved, including anyone who works on the farm to help write a short statement for how you want to see and manage your land now, and into the future. This way, every time you step out the door to the farm and make a management decision, you can refer to your Context and make sure the decision is in line with where you want to head in future.
A Context can be anything you want it to be – It could start like, "We are custodians of our land, we want to regenerate our environment and increase biodiversity. We want to see clean running water, healthy grasslands and animals." I am sure each person from the course will be heading home to work out what legacy they will be leaving on their patch of paradise – I certainly have been!
The final part of the day comprised a discussion of the components of pasture plants. Jason discussed the components of a healthy pasture, and how to identify herbs and grasses. Following this, a practical session outside showcased how grazing impacts plants, and what to look out for in the pasture.
If you are interested in learning more about the Healthy Landscapes Program, the website has further information about other courses that are being run in the future, and short webinars, including the small property grazing course (specifically for those with few animals). The program also provides subsidies for people with horse properties to undertake the online Equiculture Course with Jane and Stuart Myers.