Standing on Belinda and Jason Hagan's property you're likely to see and hear things you might not usually associate with a pig farm. There are lush paddocks planted with seasonal crops, native birds darting through woodland and numerous frogs croaking and calling from a marshy swamp. Welcome to McIvor Farm – a 500-acre parcel of land in Tooborac where regenerative agricultural practices have ensured a thriving farm, healthy animals, employment for local people and a sustainable business for the Hagan family.
Regenerative agriculture is a term used to describe an approach that aims to rehabilitate and enhance the whole ecosystem of a farm, with the ultimate goal to improve the resources it uses rather than destroying or depleting them.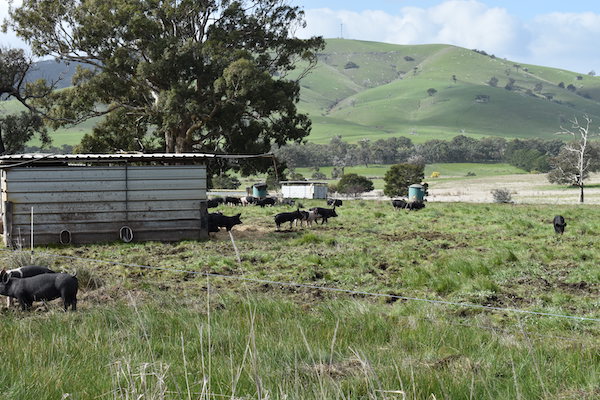 "Both Jason and I come from commercial, intensive agriculture backgrounds and 10 years ago we came back to Jason's family farm," Belinda says. "After purchasing the farm, we decided to focus on animal welfare and raising free range pigs." But it wasn't long before Belinda and Jason started looking beyond the animals, to the environment and ways to manage the farm holistically.
They called on Darren Doherty to help design their property. Darren works with land owners across the world to manage and create profitable and sustainable agricultural landscapes. Darren's family also own and run Castlemaine's Cream Town. For Belinda and Jason, this is when the shift happened.
"We became soil farmers," Belinda says. "Ultimately with farming you are in the hands of the Gods with the weather but you can make your business more resilient by building up the soil and organic matter so it has more water holding capacity. Our aim is to grow green feed 12 months of the year and have ground cover at all times."
For Belinda and Jason, the keys to regenerative agriculture are working with nature rather than against it, and regenerating more than just the soil. "Yes, we are regenerating the soil, but we're potentially producing healthier animals, giving customers access to more nutrient dense food, employing local people and regenerating the local economy," Belinda says. "There's also research that shows regenerative farmers generally have better mental health and more resilience when times get tough."
On the edge of the Macedon Ranges, John Lakey also runs a farm focused on giving more back to the land than it takes. Lakey Farm is a regenerative property specialising in free-range, pasture-raised, native grass-fed beef, goat, lamb and mutton. "When I grew up on this farm, I could see all the way to Riddells Creek," John says. "But now I can't see more than 10 metres because of all the trees we have planted."
John and his wife Tristia have built a rich, complex and diverse environment by implementing regenerative agriculture principles, such as rotational mixed grazing, growing native pasture, creating and protecting wildlife corridors, planting thousands of native trees and using little 'poo tractors' – dung beetles – to put life back into the soil. "The livestock is moved through our paddocks and the rotations are timed to allow native grasses to flower and set seed," John says. "It's a smart way to farm and ultimately I think it means better flavoured meat."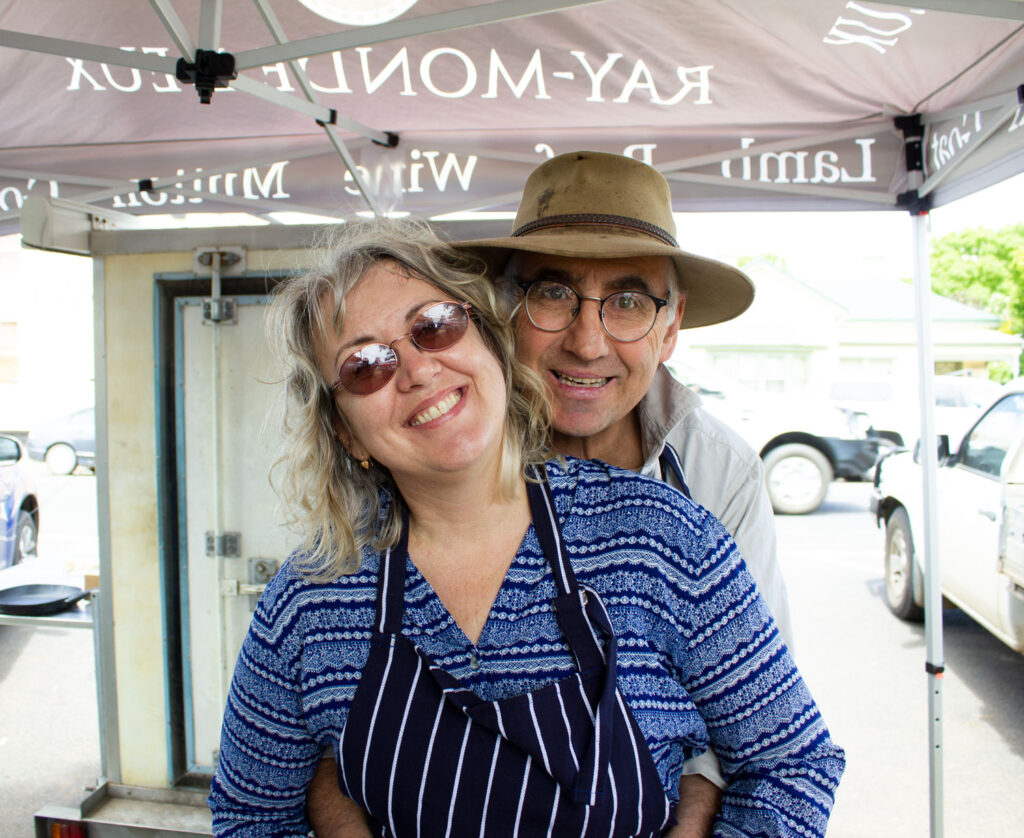 For John, the meat he produces can be likened to wine. "Lots of people will buy on price, but informed people buy on flavour," he says. "I think we all need to start saying that we want our meat and food to taste like what our parents and grandparents ate – full of flavour."
These two farms are an indication of the growing interest in regenerative agriculture and the difference a holistic approach to farming can make. "When you farm like this, things really do come full circle," Belinda says. "Your farming system becomes more resilient and as a result, so too does the community."
Words by Lindy Alexander